Topics of the Conference:
▸ Materials and Measurements in Engineering
▸ Mathematical Models in Engineering
▸ Acoustics, Noise Control and Engineering Applications
▸ Mechanical Vibrations and Applications
▸ Fault Diagnosis Based on Vibration Signal Analysis
▸ Vibration Generation and Control
▸ Seismic Engineering and Applications
▸ Modal Analysis and Applications
▸ Vibration in Transportation Engineering
▸ Flow-induced Structural Vibrations
▸ Biomechanics and Biomedical Engineering
▸ Chaos, Non-linear Dynamics and Applications
▸ Dynamics and Oscillations in Electrical and Electronics Engineering
▸ Fractional Differential Equations and Applications
▸ System Dynamics in Manufacturing System Modelling
▸ Dynamics of Smart and Functionally Graded Materials
Industries: Aerospace, Transportation, Energy Generation, Seismic, Infrastructure and Civil, Environmental, Military, Mechanical, Materials, Electrical, Chemical, Biomedical, Acoustical and Ultrasonic Engineering
Major conference topic: "Noise and vibrations in mechatronic with industrial application"
57th International Conference on VIBROENGINEERING is an integral part of Vibroengineering Series Conferences and will be held in Istanbul, Turkey.
Conference is dedicated to researchers, scientists, engineers and practitioners throughout the world to present their latest research results, foster discussion, new ideas, develop partnerships and also publish a conference paper in Vibroengineering Procedia. All JVE Conferences are integral part of the Series of Vibroengineering Conferences started in 1999. Vibroengineering Procedia is indexed in major scientific databases: Scopus, EI Compendex, Inspec, Gale Cengage, Google Scholar and EBSCO.
JVE conferences feature a broad range of high-level technical presentations, vibrant discussions and key experts and scientists from all over the world. The conference provides an opportunity to communicate your recent research advances, exchange ideas in innovative engineering technologies and enjoy endless networking advantages. With your participation, this Conference will prove to be an exciting scientific event, a fruitful opportunity to promote scientific research, technological development and its application.
Organizing Committee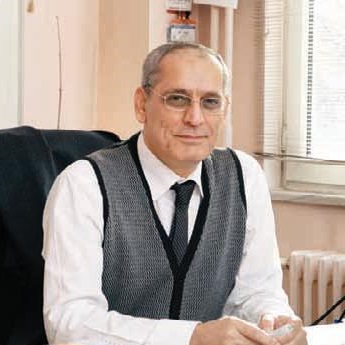 Prof. Nihat Akkuş
Istanbul Gedik University, Turkey
Co-chair of the Conference
Organizing Committee Members
| | | |
| --- | --- | --- |
| V. Babitsky | | Loughborough University, United Kingdom |
| M. Bayat | | Roudehen Branch, Islamic Azad University, Iran |
| K. Bousson | | University of Beira Interior, Portugal |
| M. Brennan | | University of Southampton, United Kingdom |
| R. Burdzik | | Faculty of Transport, Silesian University of Technology, Poland |
| M. Cao | | Institute of Engineering Vibration and Dynamics, College of Mechanics and Materials, Hohai University, China |
| F. Chernousko | | Institute for Problems in Mechanics, Russia |
| Z. Dabrowski | | Warsaw University of Technology, Poland |
| Y. Davydov | | Institute of Machine Building Mechanics, Russia |
| J. Duhovnik | | University of Ljubljana, Slovenia |
| A. El Sinawi | | The Petroleum Institute, United Arab Emirates |
| R. Ganiev | | Blagonravov Mechanical Engineering Research Institute, Russia |
| W. H. Hsieh | | National Formosa University, Taiwan |
| Chen Lu | | Beihang University, China |
| Y. Mao | | Zhejiang Gongshang University, China |
| R. Maskeliūnas | | Vilnius Gediminas Technical University, Lithuania |
| L. E. Muñoz | | Universidad de los Andes, Colombia |
| G. Panovko | | Mechanical Engineering Research Institute of the Russian Academy of Sciences, Russia |
| N. Perkins | | University of Michigan, USA |
| L. Qiu | | State Key Lab of Mechanics and Control of Mechanical Structures, Nanjing University of Aeronautics and Astronautics, China |
| S. Rakheja | | Concordia University, Canada |
| M. A. F. Sanjuan | | University Rey Juan Carlos, Spain |
| G. Song | | University of Houston, USA |
| S. Toyama | | Tokyo A&T University, Japan |
| K. Uchino | | The Pennsylvania State University, USA |
| P. Vasiljev | | Lithuanian University of Educational Sciences, Lithuania |
| V. Veikutis | | Lithuanian University of Health Sciences, Lithuania |
| J. Vība | | Theoretical Mechanics and Strength of Materials, Riga Technical University, Latvia |
| V. Volkovas | | Kaunas University of Technology, Lithuania |
| J. Wallaschek | | Institute of Dynamics and Vibration Research, Leibniz University Hannover, Germany |
Conference Program
Monday, June 13
Location: Online
Vibroengineering – past, present and the future
Prof. Minvydas Ragulskis
(Editor in Chief of Vibroengineering Procedia)
Opening and welcome
Prof. Nihat Akkuş
(Istanbul Gedik University, Turkey)
Opening and welcome
Prof. Sezgin Ersoy
(Marmara University, Turkey)
Heat transfer enhancement by vibration
Assoc. Prof. Bülent İmamoğlu
(Gedik University, Turkey)
Monday, June 13
Location: Online
Sponsors and Partners
Conference in Istanbul, Turkey is organized by JVE International with the partnership of Istanbul Gedik University.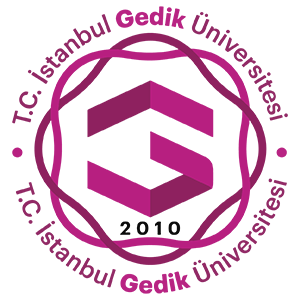 Istanbul Gedik University was founded by Gedik Education and Social Assistance Foundation (GEV) belonging to Gedik Holding on 07.09.1994 with the aim of promoting the country's education and the development of source technology in Turkey.
The GEV has adopted this as a comprehensive approach to all types of activities and inputs. GEV in this framework; Since the establishment of the National Broadcasting Corporation, the higher education institutions and the private sector, this has been a long-term change. GEV has successfully implemented a multi-project project, such as school, country, vocational education center, and educational institutions that provide services to the disabled.
Istanbul Gedik University has 4 campuses located in Istanbul, which are in Kartal Next to the E-5, Pendik-Kurtköy, Tuzla-Aydinli and Kurtköy Çamlik with a total of 30,000 square meters.
Istanbul Gedik University, which has a distinction between the University and the Faculty of Sports Education, is one of the leading experts in the field of social and cultural activities in the field of sports.
Istanbul Gedik University, with a broad vision provides an extraordinary education supported with todays latest technology. The mission of the university is to develop a university-to-business partnership as a Research-Development University and to choose a solid foundation for its use.
It aims to provide a better future for its students with internships, employment opportunities, and postgraduate programs. In particular, Erasmus is eligible to receive the University Declaration. Istanbul Gedik University has also made a strong choice for a comprehensive and technologically advanced knowledge-based development center with the Lifelong Learning and Research Center (GE-YEM).
Source: https://www.globalacademia.com
Kaunas University of Technology had its beginning on 16 February 1922, when the University of Lithuania and its technical faculties were established. The development of Lithuanian scientific ideas continued in the first Lithuanian independent technical school of higher education (in 1950–1990 titled Kaunas Polytechnic Institute (KPI)). It was famous for the ultrasound and vibrotechnics laboratories, and scientific research of textiles. In 1990 KTU regained its status of the university and took a path of rapid reforms of studies and research. The University continues to pursue sustainable partnership of science, business and industry, develops and implements new ideas, innovations and inventions.