Conference is Online
Conference will be organized in the online mode.
The conference event will be open for everyone, your colleagues are welcome to participate too.
Topics of the Conference:
▸ Materials and Measurements in Engineering
▸ Mathematical Models in Engineering
▸ Acoustics, Noise Control and Engineering Applications
▸ Mechanical Vibrations and Applications
▸ Fault Diagnosis Based on Vibration Signal Analysis
▸ Vibration Generation and Control
▸ Seismic Engineering and Applications
▸ Modal Analysis and Applications
▸ Vibration in Transportation Engineering
▸ Flow-induced Structural Vibrations
▸ Biomechanics and Biomedical Engineering
▸ Chaos, Non-linear Dynamics and Applications
▸ Dynamics and Oscillations in Electrical and Electronics Engineering
▸ Fractional Differential Equations and Applications
▸ System Dynamics in Manufacturing System Modelling
▸ Dynamics of Smart and Functionally Graded Materials
Industries: Aerospace, Transportation, Energy Generation, Seismic, Infrastructure and Civil, Environmental, Military, Mechanical, Materials, Electrical, Chemical, Biomedical, Acoustical and Ultrasonic Engineering
Major conference topic: "Noise and vibrations in mechatronic with industrial application"
66th International Conference on VIBROENGINEERING is an integral part of Vibroengineering Series Conferences and will be held in Istanbul, Turkey.
The conference is dedicated to researchers, scientists, engineers, and practitioners throughout the world to present their latest research results, foster discussion, and new ideas, develop partnerships and also publish a conference paper in Vibroengineering Procedia. All Vibroengineering Conferences are integral to the Series of Vibroengineering Conferences that started in 1999. Vibroengineering Procedia is indexed in major scientific databases: Scopus, EI Compendex, Inspec, Gale Cengage, Google Scholar, and EBSCO.
More information on the major topic of the conference (the conference is not limited only to this topic):
Noise, vibration, and harshness (NVH) are important considerations in the design and operation of mechatronic systems with industrial applications. Mechatronic systems are typically complex and multi-disciplinary, encompassing mechanical, electrical, and control components. As a result, they are prone to generating unwanted noise and vibration.
NVH issues in mechatronic systems can have a significant impact on the performance and reliability of the system, as well as the comfort of the operators and the environment. The main sources of NVH in mechatronic systems are mechanical components such as gears, bearings, and pumps, as well as electrical components such as motors and actuators.
To mitigate NVH issues in mechatronic systems, engineers use a combination of design strategies, materials selection, and control techniques. For example, they may use damping materials to reduce vibrations, balance components to minimize forces, or design control algorithms that minimize noise and vibration.
Condition-based monitoring is another important aspect of mechatronic systems with industrial applications. It is a strategy that uses sensors and data analysis to monitor the performance and condition of the system in real-time. By continuously monitoring the system, engineers can identify potential issues before they become significant problems, allowing for proactive maintenance and avoiding costly downtime.
Condition-based monitoring is particularly useful in industrial applications where downtime can have significant financial and operational impacts. By using condition-based monitoring, engineers can optimize maintenance schedules, reduce the need for preventative maintenance, and improve the overall reliability and efficiency of the system.
In summary, NVH and condition-based monitoring are important considerations in the design and operation of mechatronic systems with industrial applications. By addressing these issues, engineers can improve the performance, reliability, and overall efficiency of the system, while also reducing costs and avoiding downtime.
Vibroengineering conferences feature a broad range of high-level technical presentations, vibrant discussions, and key experts and scientists from all over the world. The conference provides an opportunity to communicate your recent research advances, exchange ideas in innovative engineering technologies and enjoy endless networking advantages. With your participation, this Conference will prove to be an exciting scientific event, a fruitful opportunity to promote scientific research, technological development, and its application.
Submission deadline until October 23, 2023 (pending acceptance)
Decision (accept, revise or reject) in two weeks after submission
Registration type
Early Bird
Until July 31, 2023
Regular Pricing
August 1 - September 30, 2023
Late Bird
After October 1, 2023
One Author's registration fee
300 EUR
400 EUR
500 EUR
One Author's registration fee
for participants from Turkey
200 EUR
Author's registration fee include

Participation in online conference event, publication in Vibroengineering Procedia and certificate.

Discount for Participants

25% discount for publishing extended manuscript in Journal of Vibroengineering, Journal of Measurements in Engineering and Mathematical Models in Engineering (more information www.extrica.com)
Authors of papers presented at International Conference on VIBROENGINEERING are invited to extend their manuscripts to full journal papers which will be considered for publication in one of our Open Access journals:
Organizing Committee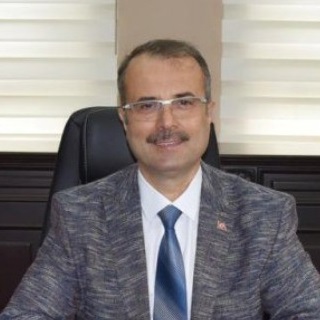 Department Of Design And Manufacturing, Marmara University Research Information System, Turkey
Co-chair of the Conference
Organizing Committee Members
| | | |
| --- | --- | --- |
| V. Babitsky | | Loughborough University, United Kingdom |
| M. Bayat | | Roudehen Branch, Islamic Azad University, Iran |
| K. Bousson | | University of Beira Interior, Portugal |
| M. Brennan | | University of Southampton, United Kingdom |
| R. Burdzik | | Faculty of Transport, Silesian University of Technology, Poland |
| M. Cao | | Institute of Engineering Vibration and Dynamics, College of Mechanics and Materials, Hohai University, China |
| F. Chernousko | | Institute for Problems in Mechanics, Russia |
| Z. Dabrowski | | Warsaw University of Technology, Poland |
| Y. Davydov | | Institute of Machine Building Mechanics, Russia |
| J. Duhovnik | | University of Ljubljana, Slovenia |
| A. El Sinawi | | The Petroleum Institute, United Arab Emirates |
| R. Ganiev | | Blagonravov Mechanical Engineering Research Institute, Russia |
| W. H. Hsieh | | National Formosa University, Taiwan |
| Chen Lu | | Beihang University, China |
| Y. Mao | | Zhejiang Gongshang University, China |
| R. Maskeliūnas | | Vilnius Gediminas Technical University, Lithuania |
| L. E. Muñoz | | Universidad de los Andes, Colombia |
| G. Panovko | | Mechanical Engineering Research Institute of the Russian Academy of Sciences, Russia |
| N. Perkins | | University of Michigan, USA |
| L. Qiu | | State Key Lab of Mechanics and Control of Mechanical Structures, Nanjing University of Aeronautics and Astronautics, China |
| S. Rakheja | | Concordia University, Canada |
| M. A. F. Sanjuan | | University Rey Juan Carlos, Spain |
| G. Song | | University of Houston, USA |
| S. Toyama | | Tokyo A&T University, Japan |
| K. Uchino | | The Pennsylvania State University, USA |
| P. Vasiljev | | Lithuanian University of Educational Sciences, Lithuania |
| V. Veikutis | | Lithuanian University of Health Sciences, Lithuania |
| J. Vība | | Theoretical Mechanics and Strength of Materials, Riga Technical University, Latvia |
| V. Volkovas | | Kaunas University of Technology, Lithuania |
| J. Wallaschek | | Institute of Dynamics and Vibration Research, Leibniz University Hannover, Germany |
Conference Program
Final program will be announced soon.
Submission, Registration and Presentation
Your manuscript should be submitted online via Journal Management System (JMS) https://manage.extrica.com.
Using the JMS requires an account. You can create a new account by following the 'Create an account' link that appears on the main login page. The signup process only takes a minute – we don't need many details from you. Once you've created your account or signed in, you're ready to submit a manuscript: Submit manuscript.
Your manuscript should be uploaded in Microsoft Word and Adobe PDF formats. Note that if your manuscript is accepted for publication, the manuscript will be reprocessed by Extrica team. But to start with, manuscript format should conform the Paper Template. Before submitting your manuscript to the Conference please ensure that the manuscript is 4-6 pages long.
Authors will be required to give an oral presentation of 15 minutes (20 minutes for keynotes) including discussion where other participants may ask you questions regarding your presentation and research. Please note that your presentation must be in English language. For your oral presentation, you can either use PowerPoint or Adobe Reader, whichever is more convenient for you. We request you to kindly bring your presentation on your own USB/memory stick.
Listener's registration to attend a conference can be made online through the JMS: Register as a Listener. The reader of the submitted paper will be asked to register if the paper is accepted, thus does not need to register in advance.
Sponsors and Partners
Conference in Istanbul, Turkey is organized by JVE International with the partnership of Marmara University.

Marmara University is one of the oldest educational institutions in Turkey. Established on 16 January, 1883 under the name Hamidiye Ticaret Mekteb-i Âlisi, and affiliated with the Commercial, Agriculture, Forestry and Mining industry, Marmara University began its life in a house behind the Istanbul High School for Girls in Cagoglu. The first graduates (13 people) matriculated in 1887. On 21 September, 1889 the school was affiliated with the Education Ministry; in 1893 the school was closed, with the idea that it would be reformed and reopened in the near future. On 15 October, 1897 the school, still affiliated with the Education Ministry, was reopened; from this date on the university has provided education.
The institution became known as the Istanbul Economic and Commercial Sciences Academy in 1959; in 1982, with regulations that were carried out, the institute became officially known as Marmara University and took its place among Turkish Institutes of Higher Education.
Marmara University has rapidly expanded, providing education-training and research activities from 1982 on, in the faculties, institutes, schools and vocational schools and research-implementation centers. In addition to education and training, the University has developed in social services, giving great importance to publishing and consultancy projects; in this century when the industrial society has been replaced by the information society, in keeping with the demands of society, the university has made contributions to the development of man power and technology as needed by the country; the education approach of providing solutions to economic, political, cultural and similar problems of the university has been represented at home and abroad.
Kaunas University of Technology had its beginning on 16 February 1922, when the University of Lithuania and its technical faculties were established. The development of Lithuanian scientific ideas continued in the first Lithuanian independent technical school of higher education (in 1950–1990 titled Kaunas Polytechnic Institute (KPI)). It was famous for the ultrasound and vibrotechnics laboratories, and scientific research of textiles. In 1990 KTU regained its status of the university and took a path of rapid reforms of studies and research. The University continues to pursue sustainable partnership of science, business and industry, develops and implements new ideas, innovations and inventions.
For more information, inquiries, sponsorship requests or any other co-operation interests, please Contact Us