Topics of the Conference:
▸ Acoustics, noise control and engineering applications
▸ Mechanical vibrations and applications
▸ Fault diagnosis based on vibration signal analysis
▸ Vibration generation and control
▸ Seismic engineering and applications
▸ Modal analysis and applications
▸ Vibration in transportation engineering
▸ Flow induced structural vibrations
▸ Oscillations in biomedical engineering
▸ Chaos, non-linear dynamics and applications
▸ Oscillations in electrical engineering
▸ Fractional dynamics and applications
Industries: Aerospace, Transportation, Energy Generation, Seismic, Infrastructure and Civil, Environmental, Military, Mechanical, Materials, Electrical, Chemical, Biomedical, Acoustical and Ultrasonic Engineering
Major conference topic: "Vibration Engineering – Problems and Applications"
34th International Conference on VIBROENGINEERING was held in Shanghai, China. It was our second conference in Shanghai and 6th conference in China. The conference covered a wide range of Vibration Engineering problems and applications related to aerospace, transport, energy, seismic, infrastructure, environmental, military, civil engineering and other industries.
Organizing Committee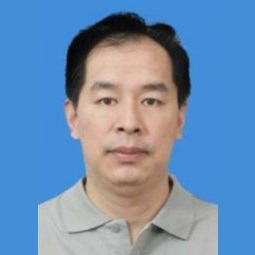 Institute of Engineering Vibration and Dynamics, College of Mechanics and Materials, Hohai University, China
Co-chair of the Conference
Organizing Committee Members
| | | |
| --- | --- | --- |
| V. Babitsky | | Loughborough University, United Kingdom |
| M. Bayat | | Roudehen Branch, Islamic Azad University, Iran |
| I. Blekhman | | Institute of Problems of Mechanical Engineering, Russian Academy of Sciences, Russia |
| K. Bousson | | University of Beira Interior, Portugal |
| M. Brennan | | University of Southampton, United Kingdom |
| R. Burdzik | | Faculty of Transport, Silesian University of Technology, Poland |
| F. Chernousko | | Institute for Problems in Mechanics, Russia |
| Z. Dabrowski | | Warsaw University of Technology, Poland |
| Y. Davydov | | Institute of Machine Building Mechanics, Russia |
| J. Duhovnik | | University of Ljubljana, Slovenia |
| A. El Sinawi | | The Petroleum Institute, United Arab Emirates |
| R. Ganiev | | Blagonravov Mechanical Engineering Research Institute, Russia |
| W. H. Hsieh | | National Formosa University, Taiwan |
| Chen Lu | | Beihang University, China |
| V. Lyalin | | Izhevsk State Technical University, Russia |
| Y. Mao | | Zhejiang Gongshang University, China |
| R. Maskeliūnas | | Vilnius Gediminas Technical University, Lithuania |
| L. E. Muñoz | | Universidad de los Andes, Colombia |
| G. Panovko | | Mechanical Engineering Research Institute of the Russian Academy of Sciences, Russia |
| N. Perkins | | University of Michigan, USA |
| L. Qiu | | State Key Lab of Mechanics and Control of Mechanical Structures, Nanjing University of Aeronautics and Astronautics, China |
| S. Rakheja | | Concordia University, Canada |
| M. A. F. Sanjuan | | University Rey Juan Carlos, Spain |
| G. Song | | University of Houston, USA |
| S. Toyama | | Tokyo A&T University, Japan |
| K. Uchino | | The Pennsylvania State University, USA |
| A. Vakhguelt | | Nazarbayev University, Kazakhstan |
| P. Vasiljev | | Lithuanian University of Educational Sciences, Lithuania |
| V. Veikutis | | Lithuanian University of Health Sciences, Lithuania |
| J. Vība | | Theoretical Mechanics and Strength of Materials, Riga Technical University, Latvia |
| V. Volkovas | | Kaunas University of Technology, Lithuania |
| J. Wallaschek | | Institute of Dynamics and Vibration Research, Leibniz University Hannover, Germany |
| M. Zakrzhevsky | | Riga Technical University, Latvia |
Conference Program
Keynote Speakers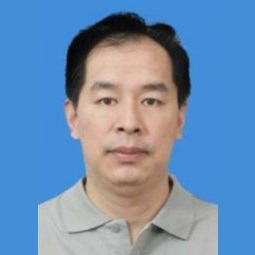 Prof. Maosen Cao
Department of Engineering Mechanics at Hohai University
People's Republic of China
Dr. Maosen Cao is a full professor in the Department of Engineering Mechanics at Hohai University, PRC. His specific areas of interest relate to structural durability and integrity assessment, health monitoring, damage modeling and identification, disaster prevention and mitigation, and multiscale vibration and dynamics. He is currently director of the Institute of Engineering Vibration and Dynamics of the University; deputy dean of the Co-Innovation Centre of Safety and Health S&T on Civil Infrastructures (involving 9 universities and institutes); dean of academic work committee of the Theoretical and Applied Mechanics Society of Jiangsu Province; principal of Outstanding S&T Innovation Team in Structural Integrity and Safety; standing director of the Chinese Society of Health Monitoring and Risk Warning of Equipment and Structure; member of ASCE, ASME, IEEE, and SPIE.
Chaos dynamics-based concepts and methods for health monitoring of plate-type stuctures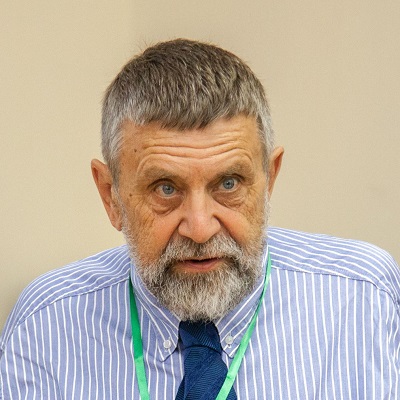 Kjell Ahlin
Xielalin Consulting
Sweden
Nonlinear Mechanical System Simulation Based on Modal Coordinates and Modal Forces
In a project at Beihang university different methods to model, simulate and identify nonlinear mechanical systems are studied. One promising method to simulate forced response in nonlinear mechanical systems is based on modal coordinates and modal forces. The method allows many input forces and many nonlinearities to be handled simultaneously. The method is briefly described here together with a simple example.
Sponsors and Partners
Conference in Shanghai, China was organized by JVE International with the partnership of Hohai University (Department of Engineering Mechanics), China University of Mining and Technology, Beihang University (Institute of Reliability Engineering).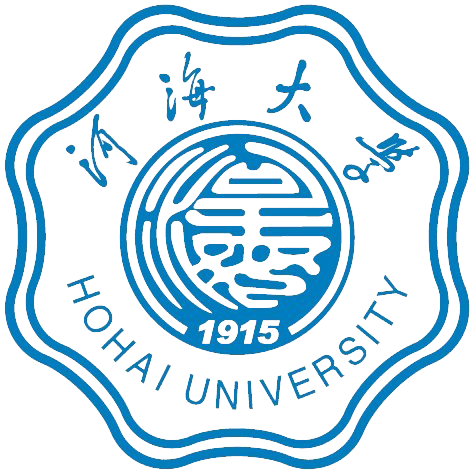 Hohai University is a research university in Nanjing. The university's main focus is the research and study of coastal engineering, hydraulic engineering, water resources, ocean engineering and it primarily educates engineering subjects, with coordinated development of engineering, science, economics, management, arts and law. It is part of Project 211 (a development initiative by the Chinese government involving over 100 key universities) and has set up a graduate school. It is also a Chinese Ministry of Education Double First Class Discipline University, with Double First Class status in certain disciplines.
Hohai, with its international exchange and cooperation arrangements, was one of the first universities entitled by the State Council to confer the degrees of Doctor, Master and Bachelor upon overseas students. It has trained hundreds of Doctors, Masters and bachelor's degree students for overseas countries and districts, and has established inter-universities cooperative relationships with nearly 50 universities from more than 20 countries and districts.
Vibration Research (VR) is the innovator in vibration control. We listen to our customers' needs and offer testing products, software and support that deliver unrivaled value. Our VR9500 Revolution Vibration Controller and easy-to-use VibrationVIEW software includes patented innovations used by testing labs and engineers in a wide range of sectors across the world. iDOF™, FDS, FDR, and Kurtosion® are a few of VR's applications that accurately and quickly solve troublesome industry issues like over-and-under testing and predicting a product's point of fatigue. We also now offer our new data acquisition and analysis tool, the ObserVR1000. We have satellite offices in China, Germany, Russia, the Czech Republic, India and the United Kingdom. Visit us to learn more about our products and latest innovations!